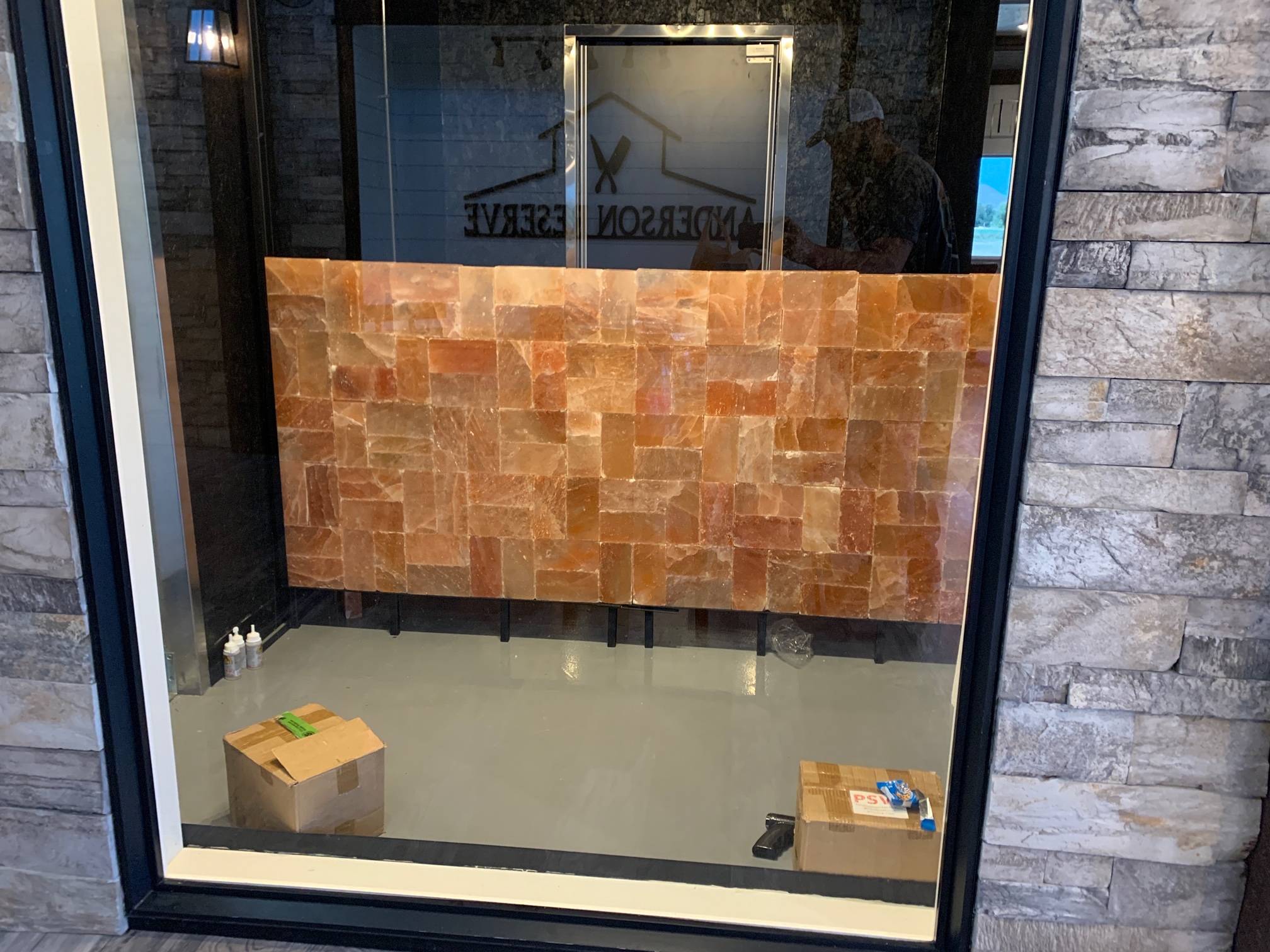 Salt wall made by one of our customers in his butcher house.
Build your own salt wall without any mess.
Specifically custom-made sealant for Himalayan salt bricks.
Using regular glue can react with salt and result in backlight not being able to pass through the bricks.
Transparent Saltite makes it preferable to white materials.
Acts and dries relatively fast.
No chemically induced side effects on your salt bricks.
Can be used to repair your Himalayan salt products.